Concentric Circles: A Wholesome Alternative to Sales Funnels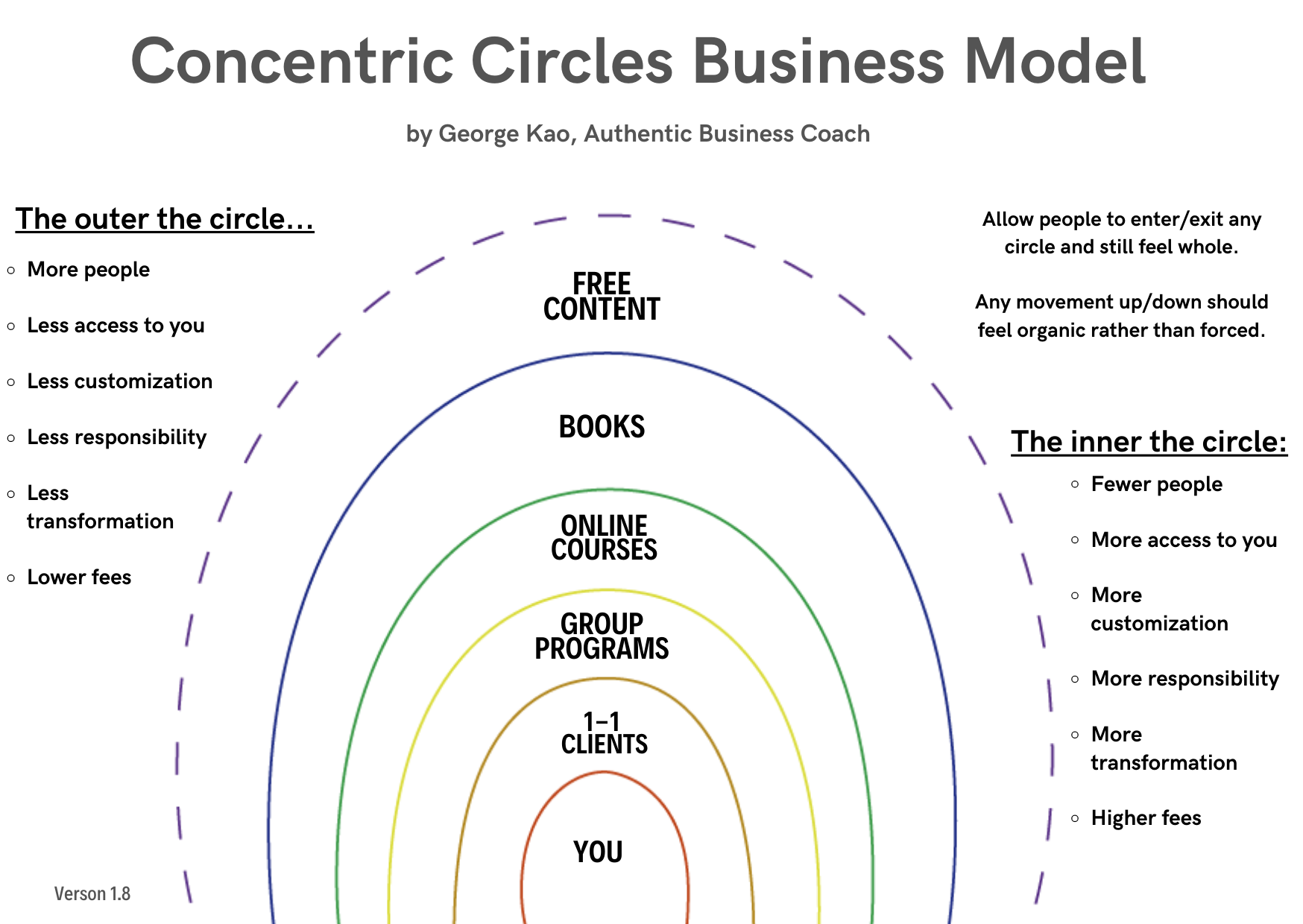 Here's the business model that I use, and recommend for all clients to consider.
It's an alternative to sales funnels (which often feel unethical to me).
This concentric circles model is meant for those who earn a living as solopreneurs (simpler business with less overhead) by sharing their life's experiences via coaching, mentoring, facilitation, or healing. 
Notice that there are boundaries to each of the levels in the diagram. The…