Facebook Marketing Course
Learn Step by Step How To Do:
Authentic Facebook Marketing
Effective Facebook Advertising
By George Kao
​
Background Photo by Clarisse Meyer on Unsplash
This purpose of the FB Ads course is to:
​
Demystify Facebook Marketing and Advertising





Give you the skills to run your own Facebook Ad campaigns efficiently and effectively




Help you reach your ideal audience -- including higher income demographics anywhere in the world



Give you a step-by-step checklist for how to use Facebook to market your business ongoingly
​​
​By taking this course, you will update your Facebook presence and understand how to take consistent action to create interest in your business.
First, it's important to remember that Facebook is still, by far, the largest social network, used by more people than any other social platform.
Below are some charts with the latest available statistics. Facebook is still the most popular among social platforms.
The following chart is in millions of users worldwide.
Facebook tops the chart at over 2 billion users.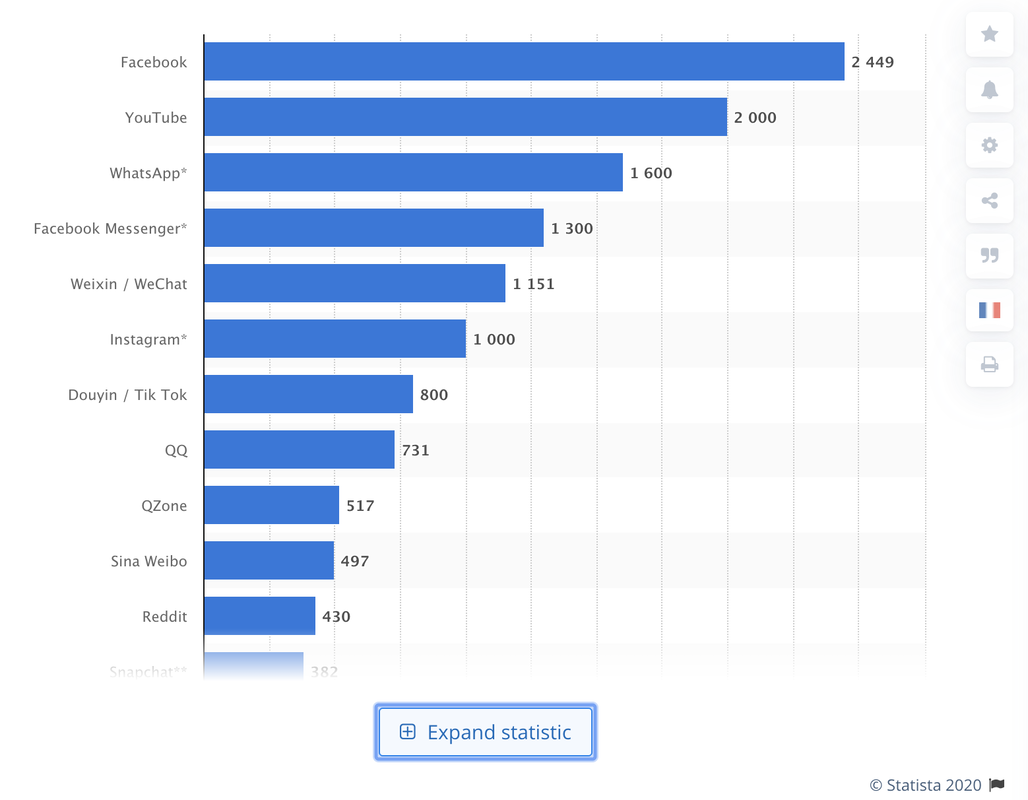 Since you might be trying to reach Americans, the largest English-speaking market online, here are stats for the USA: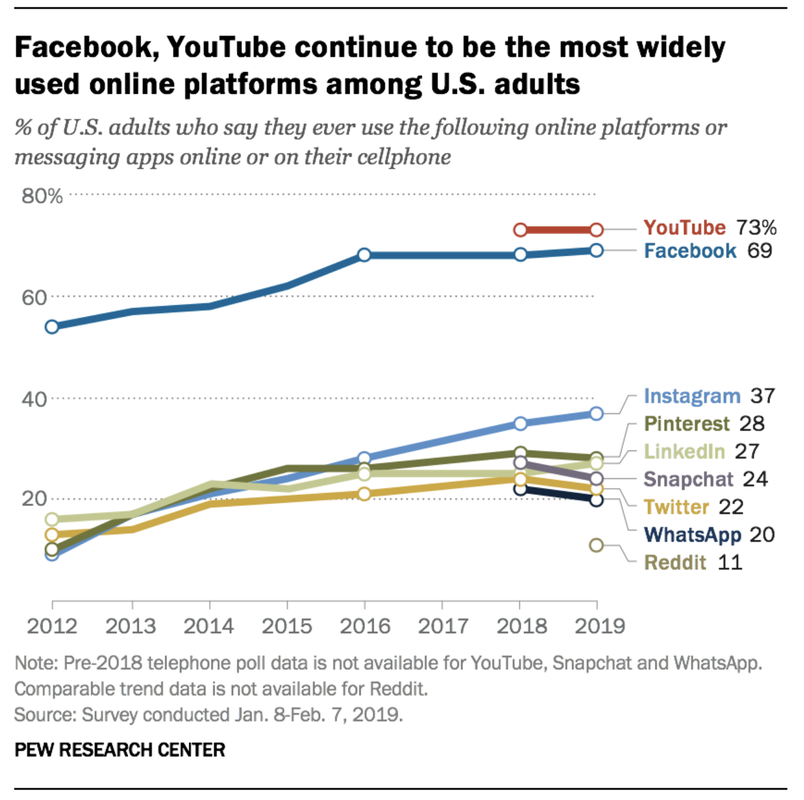 For any age group and almost any interest -- Facebook is still the largest gathering place online by far.​
Did you know you could easily reach any of these people with Facebook Ads, spending even just $30 per month:
people with higher incomes (in any country)

people interested in mindfulness

parents of children ages 0-19

employees of specific companies, or with specific roles
​...or any of the above, in any combination, with any demographic or interest you can imagine!
If you know how to use Facebook effectively -- especially Facebook Advertising -- you can reach all the ideal customers your business will ever need.
Join this online workshop to learn the best strategies for how to use Facebook to build your business.
Current Price:
​$150 USD PreLaunch
(The 2023 version of the course is being created week by week right now.
By enrolling now, you get the 2020-2022 version,
while also getting a new 2023 lesson each week.)

"I am shocked that there is SO much content that is pertinent, digestible and readily available for us at our fingertips - immediately! No regrets purchasing this class. George has a fantastic voice that is calm, comforting and yet so inspiring! The breath & stretches are welcomed surprise breaks too. Great experience!"
Overview of Course Topics... 
​
What are the best uses of Facebook for business?
What should we do about the most recent Facebook News Feed algorithm changes?
How to do market research on Facebook, i.e. how to best understand what is energizing to your ideal clients now?
How to create engaging content on Facebook?
How to effectively use Facebook Personal vs. Business pages to market your message and products?
What are the best practices for Facebook Ads?
How to run Ads on Instagram using FB's Ads Manager (this enables you to target specific audiences much more easily than with Instagram's own app.)
How to advertise to your website visitors & mailing list subscribers when they are surfing Facebook?
What content should you advertise on Facebook?
What are the best weekly and monthly actions to do on Facebook, to efficiently grow your business?

Additional Details...

​There are 4 parts to this training, split into 6 sessions to allow for Q&A and sharing of real-time examples.

Understanding Facebook's Values (The Big Picture)​


How to identify what energizes your true fans.

How to source relevant content ideas that your audience will appreciate.

Shifting your approach from "broadcasting" to facilitating meaningful conversations.

The authenticity indicators that the FB algorithm favors.

Types of posts the new algorithm will restrict reach to.

What the Facebook Pixel is, and how to install it.

The importance of uploading your email list to Facebook for future Ads campaigns -- and how to do it.

Examples of engaging Facebook posts.

Getting Started With Facebook Ads


How to research other Facebook Ads in your industry.

How to send Ad campaigns to people who already know about your brand (your "warm" audiences.)

Common reasons why Ads fail, and how to avoid them.

Monitoring the "frequency" of each Ad campaign, so you can turn it off when it's been shown enough and avoid "ad fatigue"

Understand the "Relevance Score", so that you can keep improving your ads and lower your ad costs.

How to be in full control of your Ad spend so you don't blow your budget.

How to (and whether to) download your LinkedIn contacts and create a Facebook audience from them.

If you have a virtual assistant, how to add them to your Facebook account so they can manage things.

Targeting the right people with your campaigns


Understand the what Campaigns, Ad Sets and Ads are inside Facebook Ads Manager.

How to create a Saved Audience so that you can reach people who have specific interests and within particular demographics

How to reach audiences who have higher income and assets, in any country, state, province, or neighborhood in the world

How to create Custom Audiences so your content is only sent to the people who are most likely to engage.

How to reach new pools of ideal clients by creating Lookalike Audiences.

Strategies for advertising local businesses and events.

Full demonstration of how to create an Ad campaign.

Analyzing Your Ads' Effectiveness
​
Key metrics for analyzing your ads' effectiveness.

How to customize reports so that you're seeing the numbers that matter to your business.

How to compare the various ads you've run, to guide the direction of your future campaigns. 

The Checklist for how to spend time efficiently on Facebook, to grow your business.

What to post on your personal profile.

Should you start a Facebook Group?

Recommendations about using Facebook Live.

Overview of Facebook 'Stories' and Messenger Bots. ​

Self-care and Facebook.

​By the end of this series, you'll feel much clearer and more confident in your Facebook marketing and effective with running ads!


---
​​​

10

 hours of step-by-step training videos -- You'll be able to easily pause, rewind, rewatch the videos as many times as you'd like.   


​

Complete audio versions of these trainings, in case you'd like to listen on the go and review the strategies.
Comprehensive Resource Guide for step-by-step implementation, i.e. a full and detailed outline of the course, complete with all relevant links.


Private Course Directory to connect with fellow students for mutual support and growth.​

Current Price:
​$150 USD PreLaunch
(The 2023 version of the course is being created week by week right now.
By enrolling now, you get the 2020-2022 version,
while also getting a new 2023 lesson each week.)